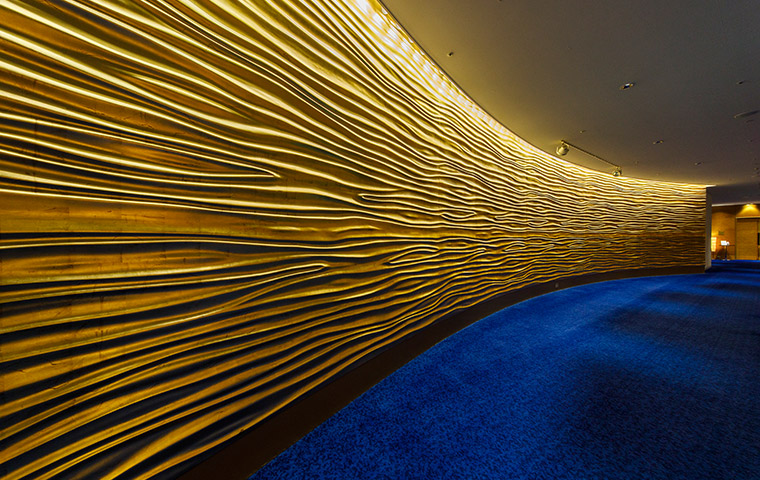 CELEBRATE OR INNOVATE
Banquet rooms are replenished with cosmic-theme by Swiss interior designer, Marianne Gauer. In the Grand Ballroom "STELLA", golden objet d'art and optical fiber stars are shining vividly.
6 various sizes of functional rooms and facility services are fit for wedding parties, conferences, and seminars.
"CERULEO" is the inspiring room, with an extensive view of the ocean and sky, which contains a poolside terrace enhances the resort party.
Grand Ballroom"STELLA"
Ballroom"CIELO"
Banquet Rooms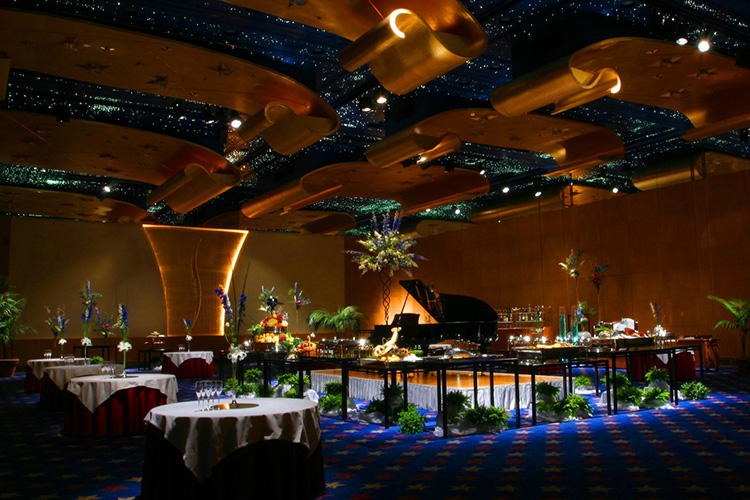 Grand Ballroom "STELLA" / 593㎡
*Capacities

| | |
| --- | --- |
| Wedding Banquet | 300 |
| Dinner | 340 |
| Buffet | 550 |
| Class-room | 360 |
| Theater | 610 |
Use of 2/3 of whole area / 395㎡
*Capacities

| | |
| --- | --- |
| Wedding Banquet | 160 |
| Dinner | 220 |
| Buffet | 350 |
| Class-room | 240 |
| Theater | 330 |
Use of 1/2 of whole area / 293㎡
*Capacities

| | |
| --- | --- |
| Wedding Banquet | 120 |
| Dinner | 140 |
| Buffet | 250 |
| Class-room | 200 |
| Theater | 240 |
Use of 1/3 of whole area / 190㎡
*Capacities

| | |
| --- | --- |
| Wedding Banquet | 80 |
| Dinner | 90 |
| Buffet | 160 |
| Class-room | 120 |
| Theater | 170 |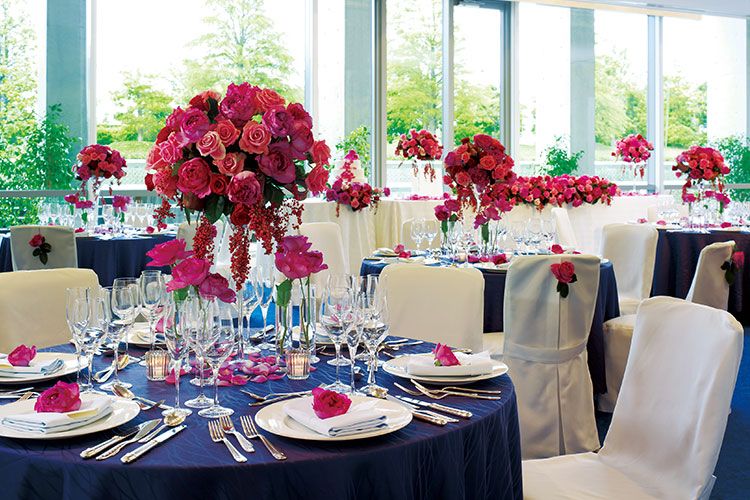 BALLROOM "CIELO" / 239㎡
*Capacities

| | |
| --- | --- |
| Wedding Banquet | 100 |
| Dinner | 110 |
| Buffet | 220 |
| Class-room | 120 |
| Theater | 210 |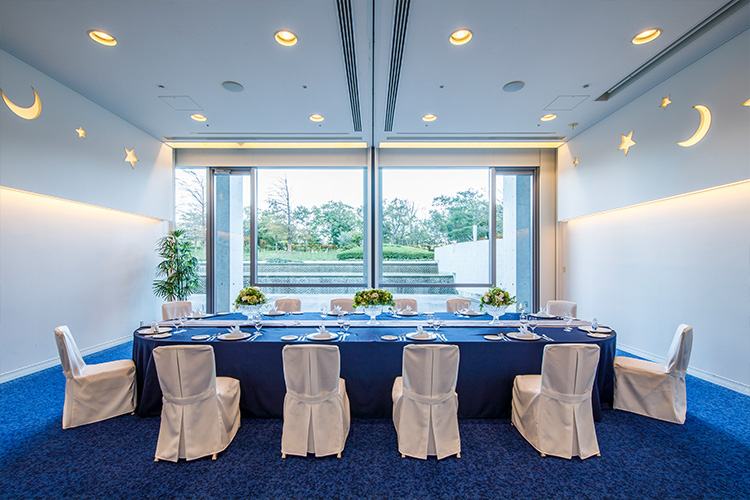 LUNA / CRESCENTE 74㎡
COSMO / TIERRA 73㎡
*Capacities

| | |
| --- | --- |
| Dinner | 40 |
| Buffet | 50 |
| Class-room | 40 |
| Theater | 60 |