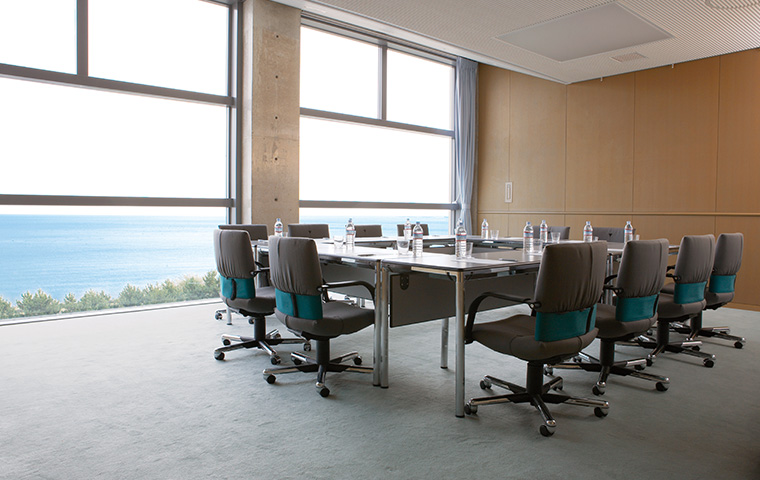 CONFERENCE
Grand Nikko Awaji and the connected Awaji Yumebutai International Conference Center offer the full-scale resort & conference with natural surroundings.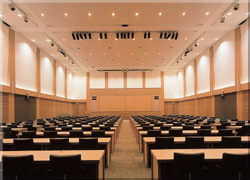 MAIN HALL
With a capacity of 600 people, simultaneous interpretation booths for six languages, a large screen, a projector, and VIP waiting rooms, Main Hall is well furnished for your successful conference.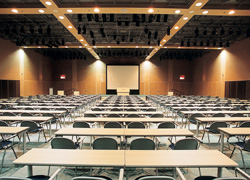 EVENT HALL
Functional hall capable of accommodating up to 500 people.
Appropriate for exhibitions, concerts, and other large-scale events.
AMPHITHEATER
The amphitheater is a tiered structure that seats 100. In addition to a 4-language simultaneous interpretation system, it is equipped with delegate units that enable mutual communication.
RECEPTION HALL
Ideal for small parties and for coffee break space or for secretariat.
WAITING ROOMS
Function rooms usable as VIP waiting rooms or conference secretariat office.
TEA CEREMONY HOUSES
This Japanese traditional Tea House by Tadao Ando is staying as an art of the cutting edge.
Being in the bamboo grove in the midst of the deep forest, you may feel as if you were in an isolated world.
They are available, not only for tea ceremony, but also for dining and meeting.
SMALL & MIDIUM SIZED MEETING ROOMS
16 of various sized rooms for meetings fit from 10 to 120 people.